2020 HealthyWomen Annual Event – HealthyWomen

Innovation, Evolution and Revelations: The Year of Health Care Change

Please join us for a one-hour virtual event celebrating innovation and evolution in women's health with special guest and Emmy award winner, Fran Drescher.
The star of "The Nanny" recently opened up to HealthyWomen in an exclusive interview about her cancer journey.
Tickets are limited. Please register here by September 15.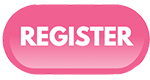 Schedule at a Glance
12:45 p.m.: Check-in
1:05 p.m.: Welcoming Remarks
1:15 p.m. – 2:00 p.m.: Program Discussion and Panel Commentary
2:00 p.m. – 2:15 p.m.: Closing Remarks
To RSVP
Visit CelebrateHealthyWomen.org to reserve tickets and learn about sponsor opportunities.
The deadline for corporate sponsorship is September 10.
Tickets are limited. Please register by September 15.