2020 VW Vento 1.0 TSI Automatic first drive impressions
What is it?
The Volkswagen Vento was the first, and for the longest time, only mid-size sedan in India to be equipped with a dual-clutch automatic (DSG) transmission paired with a powerful turbo-petrol engine. This combination made the Vento an appealing proposition for those who wanted the convenience of an automatic and also tugged at the heartstrings of those who enjoyed driving. But for the BS6 era, Volkswagen has dropped the 1.2 TSI and DSG combo for the new 1.0 TSI mated to an all-new 6-speed torque-converter automatic. We've experienced the 1.0 TSI Vento with a manual gearbox and loved the new engine for its smoothness and performance, but how well does it work with the new 6-speed automatic? Can a traditional torque converter match a quick-shifting dual clutch auto 'box? Has the Vento auto taken a step backwards adopting this older tech? These are the questions we've set out to answer.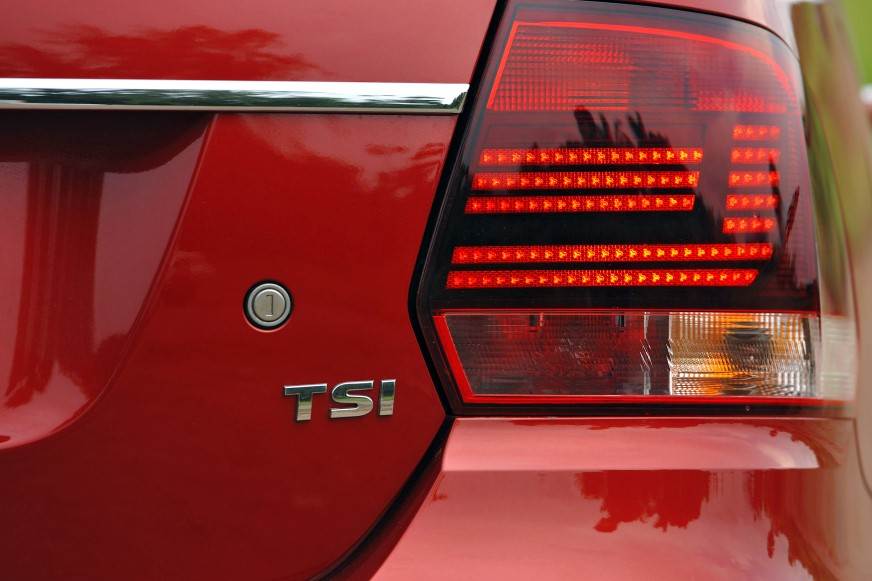 Gone is the 1.2 TSI with the DSG and in comes the 1.0 TSI with the AT.
Why did VW replace the DSG with a torque converter?
Pre-BS6, Volkswagen's 'EA111'1.6-litre naturally aspirated (NA) petrol-manual served as the starting point of the Vento range, which was over Rs 2 lakh cheaper, spec-to-spec, than the 1.2-litre TSI DSG variant. With the 1.6-litreengine gone, VW needed an entry-level Vento to hit the right price point in a very competitive landscape. Heavy localisation of the new 1.0-litre TSI engine has driven costs down to some extent and, as a result, the price of the base Vento 1.0TSI with a 6-speed manual isn't wildly expensive.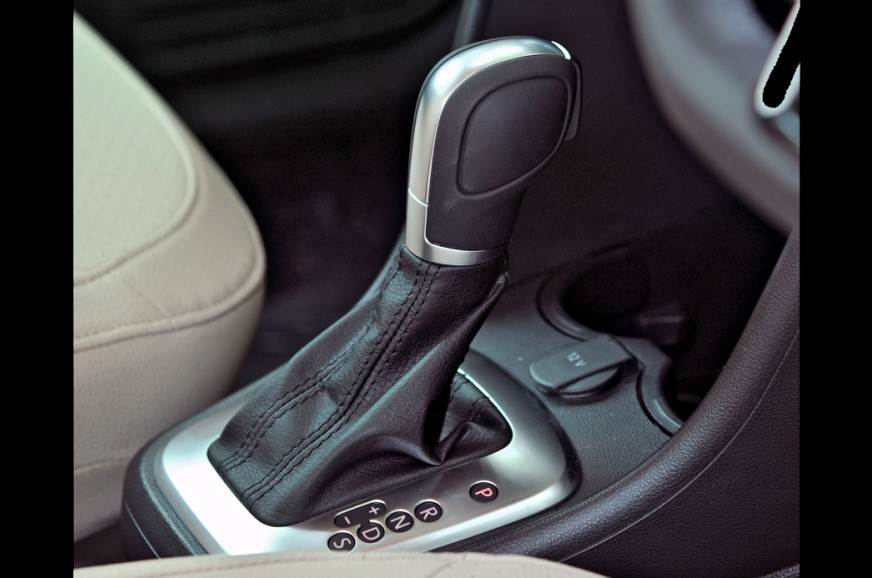 New 6-speed torque convertor automatic gearbox on the 2020 Vento.
However, the bulk of demand would be for the automatic variant, and to be more competitive in this crucial segment Volkswagen decided to swap the expensive (and complicated) 7-speed DSG dual-clutch gearbox for a traditional (and cheaper) 6-speed torque converter unit. Also, the complexity of dual-clutch automatics has earned them a reputation for poor reliability, which has seriously hurt the brand –another reason why VW has ditched its much vaunted DSG tech for a more proven and reliable solution. However, this transmission is a latest-generation Aisin unit, not to be confused with the other 6-speed torque converter that did duty in the Vento and Skoda Rapid 1.6-litre petrol automatic.
What is it like to drive?
There's a lot to like about this new transmission in daily driving scenarios. It shifts smoothly and seamlessly for the most part, and smartly works its way around the 1.0-litre TSI's turbo lag at low revs. In fact, one of the biggest advantages of torque converters is, as the name suggests, a strong build-up of torque at low revs. What's also nice is that the automatic isn't programmed to shift to the top-most ratio at the earliest, thus extracting the most out of this small-capacity, three-cylinder motor. So when you want to up the pace to keep up with traffic, there is always enough performance on tap to get moving.
Flex your right foot for a quick overtake, or to close in a gap in flowing traffic, and that's where this gearbox shows some reluctance before it downshifts and transmits the 175Nm of torque, thus lunging the car forward. The DSG showed a similar momentary hesitation in power delivery, but where the new gearbox really scores is at slow speeds or in bumper-to-bumper traffic. The fluid-driven torque converter doesn't give the same perceptible jerks as a DSG swapping cogs and feels so much smoother, especially when accelerating off the line.
The 6-speed auto 'box is smoother at low speeds compared to the older model's dual-clutch unit.
If anything, the Vento creeps forward a bit too enthusiastically from a standing start because of the way the engine has been calibrated. To safeguard the engine from stalling under load, VW's calibration engineers increased the idle speed, which in turn made the step off from a standstill a bit too sharp. This can be tricky when you have to reverse or edge the Vento into a tight parking space and calls for some aggressive modulation of the brakes. Keeping the car in D2 lets you creep ahead in a comparatively smoother, more relaxed manner.
Like before, the Vento TSI does get a manual mode as well as a 'Sport' mode for a more enthusiastic driving experience. Rowing through the sequential manual mode isn't quite as rewarding as in the DSG, and while in isolation it is obedient and quick enough to shift, it doesn't meet the high bar set by the lightning-quick DSG, especially during upshifts. While driving in a hurry, you do miss having paddle shifters, which would have made the experience a touch more engaging.
In the sprint to 100kph, the Vento AT is slower than its predecessor but quicker than the 2020 City.
In the Sport mode, the automatic holds onto each gear ratio much longer than in 'D', and it can often spin the motor closer to its redline with an aggressive driver behind the wheel. To put the performance into perspective, this new Vento auto is as quick as the 1.2 TSI DSG to 60kph, and is only 0.5sec slower to 100kph. Compared to its rivals, the Vento is the quickest to 60kph or 100kph, clocking times of 5.13sec and 11.77sec,respectively, versus the City CVT's 5.45 and 11.85sec, and the Verna Turbo DCT's 6.32 and 13.09sec. It is also quicker than the others, including the 1.2 TSI DSG, from 20-80kph, taking merely 6.61sec, versus the City's 7.18sec and the Verna's 7.29sec.
2020 Volkswagen Vento 1.0 TSI AT vs rivals: Performance
Vento AT*
Vento DSG
City CVT
Verna Turbo
0-60kph
5.13s
5.14s
5.45s
6.32s
0-100kph
11.77s
11.24s
11.85s
13.09s
20-80kph (in kickdown)
6.61s
6.75s
7.18s
7.29s
40-100kph (in kickdown)
8.87s
8.56s
8.57s
9.05s
*Performance figures not to Autocar India test standards
Is the 2020 Vento TSI AT value for money?
Priced at Rs 12.99 lakh for the Highline Plus variant, this sole automatic offering (for now) is Rs 91,000 more expensive than a similarly specified manual. For the money, it offers features like LED headlamps, 16-inch alloys, leatherette upholstery, cruise control, traction control, four airbags, a touchscreen with Android Auto and Apple CarPlay, an auto-dimming inside mirror and powered mirrors.
At the end of the day, the 2020 Vento AT is a fun, practical automatic family car.
But if it is sheer features that you seek, for a lakh less, the mid-spec SX 1.5 CVT version of the Hyundai Verna offers much better value, with features such as an electric sunroof, wireless charging, keyless entry and go, a larger 8-inch touchscreen and auto headlamps. What's more, the Honda City and Hyundai Verna are available across multiple variants with lower starting points, thus widening their reach and appeal.
Should I buy one?
The Vento's appeal lies in its strong fundamentals and its unique Volkswagen-ness, be it in the way it drives or its built-to-last feel. While this automatic doesn't quite match the technologically superior DSG when it comes to an engaging driving experience, it more than makes up for it with its smoothness, intuitiveness, outright performance and possibly its long-term reliability. More affordable variants in the mix could further broaden its appeal, but as things stand, despite its age, the Vento remains a competent proposition. If a fun to drive, practical, automatic family car is what you seek, this 2020 Vento TSI AT ticks all the right boxes.
Also read:
Rs 1.6 lakh off on Polo, Vento
Skoda Rapid road test
Maruti Ciaz review