2022's Best High-Tech Products for Your Home | Lifestyles
The following article is an associate of Okanjo, an affiliate marketing agency that helps us monetize our content. Products sold through the links in the article allow us to receive compensation and keep producing great content.
Are you a gadget geek always ready to scoop up the next, best trend? Or tech-wary and hold out to ensure that the technology is up to par and here to stay? Either way, we're summing up some of the best tech gadgets for your home in 2022. 
It might be time to upgrade or get on the bandwagon with some new tech that might improve your life!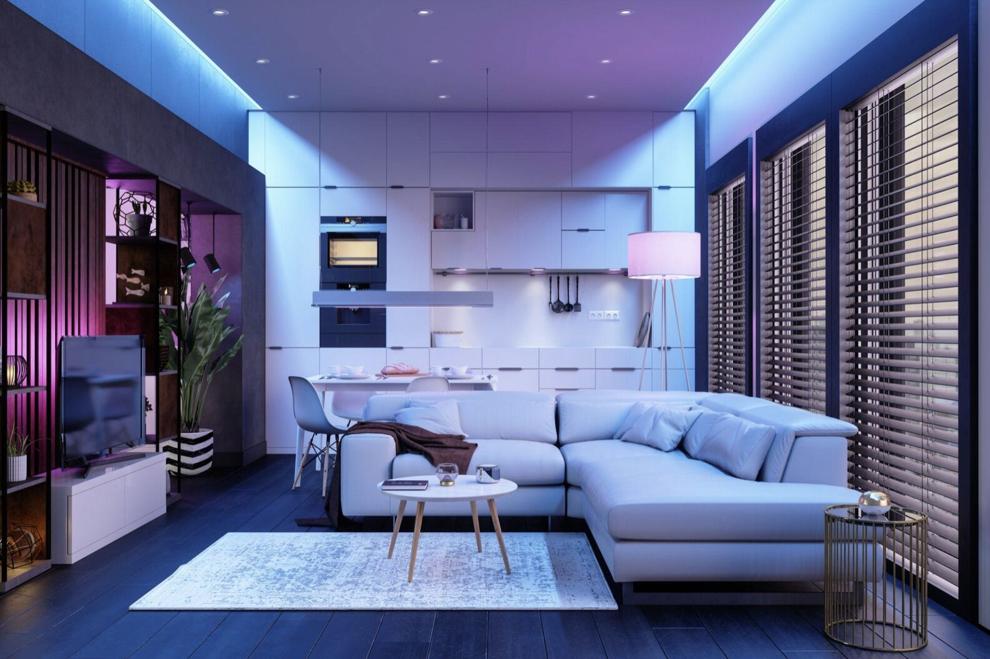 Most of us are thinking about germs a bit more often these days. Hand-washing with a soap dispenser that has a sensor means one less thing to touch in the process. Plus, it's a pretty fun and unique addition to add to your bathroom.
A few features to consider include the volume of soap the dispenser holds, whether it has an on/off switch, and if the flow is adjustable. If you prefer foaming soap, those are available, too. You can also look for dispensers that are separate or options you can install in your sink.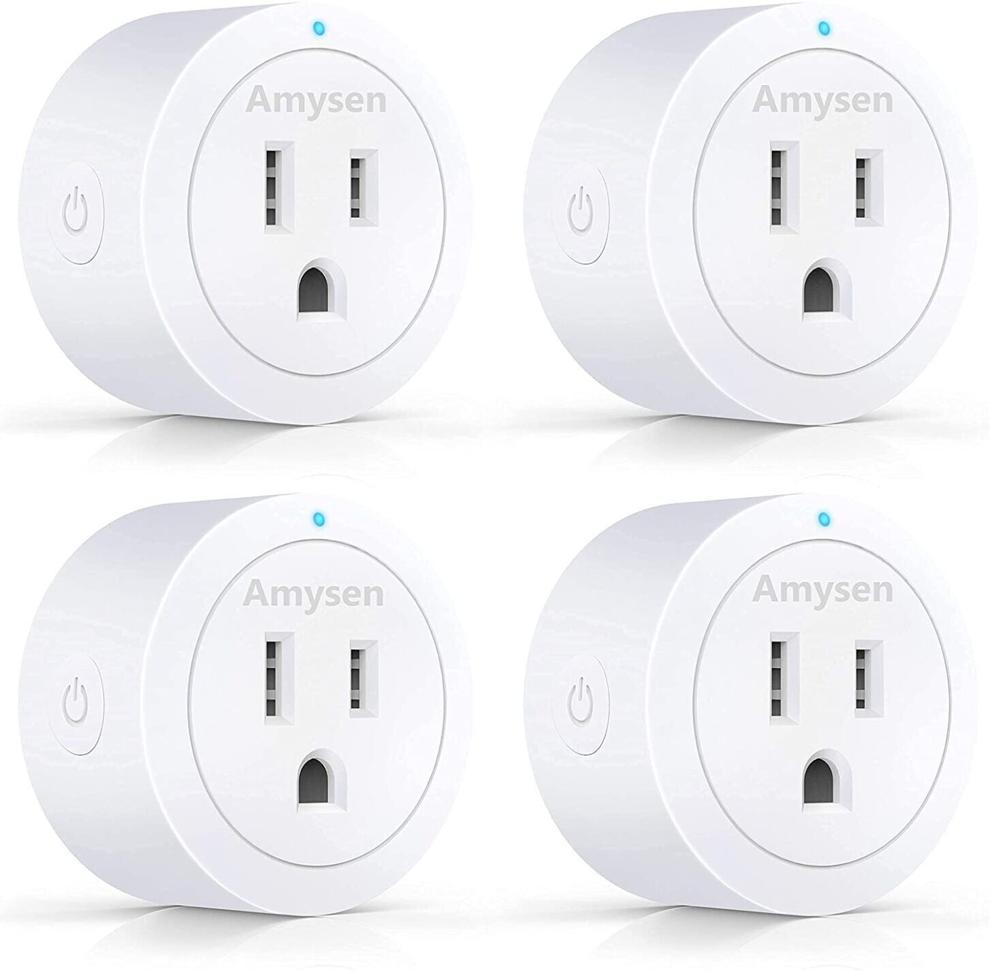 Smart plugs can make your regular devices, light switches, and appliances well, just that—smart! You can control them through your phone or device in various ways, such as turning them on and off, monitoring energy usage, scheduling them to operate at specific times, or making automatic adjustments based on environmental factors such as temperature and humidity. 
Most smart plugs are for individual devices. Features to look for include physical switches, voice activation, light dimmers, and weather resistance for outdoor use. Some will come with an away mode that turns lights on and off at random to make it look like someone is at home. Looking to make an entire office, kitchen, or living room smart? You can also explore power strips with smart and wifi capabilities. 
Video doorbells allow homeowners to see who is at the door before answering it via an app. They usually have motion sensors that send alerts of any activity seen through the doorbell camera. This combination provides convenience, security for your home, and protection against package theft. Coupled with smart locks, you can open the door for friends without even coming to the door, let in your teenagers who forgot their key, or allow delivery people to put packages inside. 
Features to consider include wireless versus wired, hard versus cloud storage, and the camera's resolution, field of view, and night vision. Artificial intelligence is an important feature to consider since it will avoid alerts every time there is movement on your front porch and instead alert you when there is human activity. When comparing prices, make sure to include monthly video storage costs.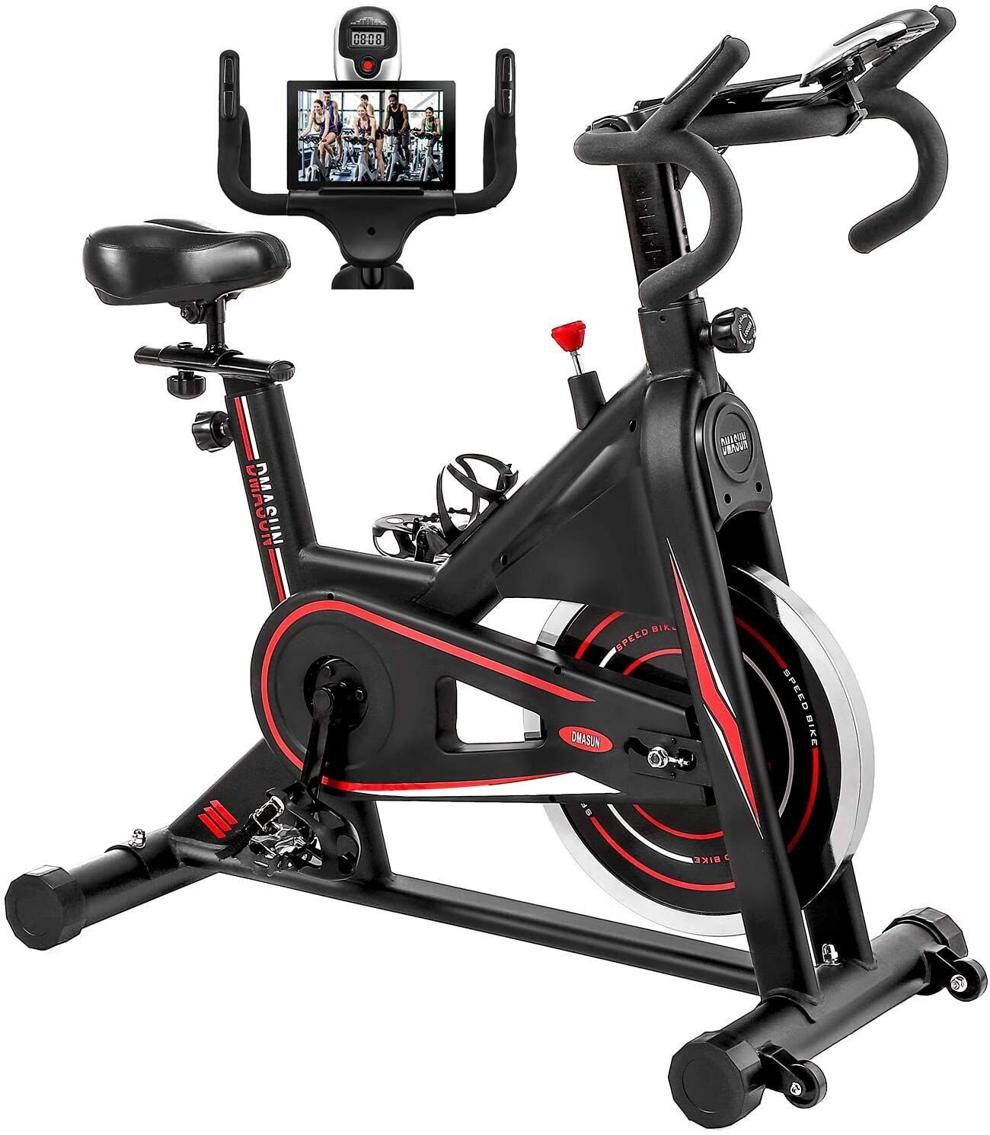 Smart Home Gyms
Besides the type of equipment, other features to consider are the library of classes or workouts, heart rate monitors, and the ability to use wireless headphones. You'll also want to consider features specific to the type of equipment, such as incline abilities for treadmills or adjustable resistance on a bike. Check safety ratings, customer reviews, and costs. These pieces of equipment are an investment in your health and wellness, so take the time to select one that works well for your fitness goals and interests.
Portable speakers connect to your mobile phone or device and bring better quality sound to your home (or when you travel) for listening to music, your favorite podcast, or when binge-watching a new show. Even the smallest speakers on the market can provide a noteworthy range. Before selecting a speaker, think about how you will use it most and which features are most important to you. 
Look for speakers that rate high in sound clarity, volume range, and frequency response. Other features to consider include battery life, charger type, ability to answer calls, whether it is waterproof, and pairing or surround sound functions. Some models will have the capability of adjusting sound or using playback and skip features directly from the speaker. This is useful if you are listening in a separate room from your device, such as in the shower. Finally, do you want a speaker that is voice-activated or comes with smart assistance?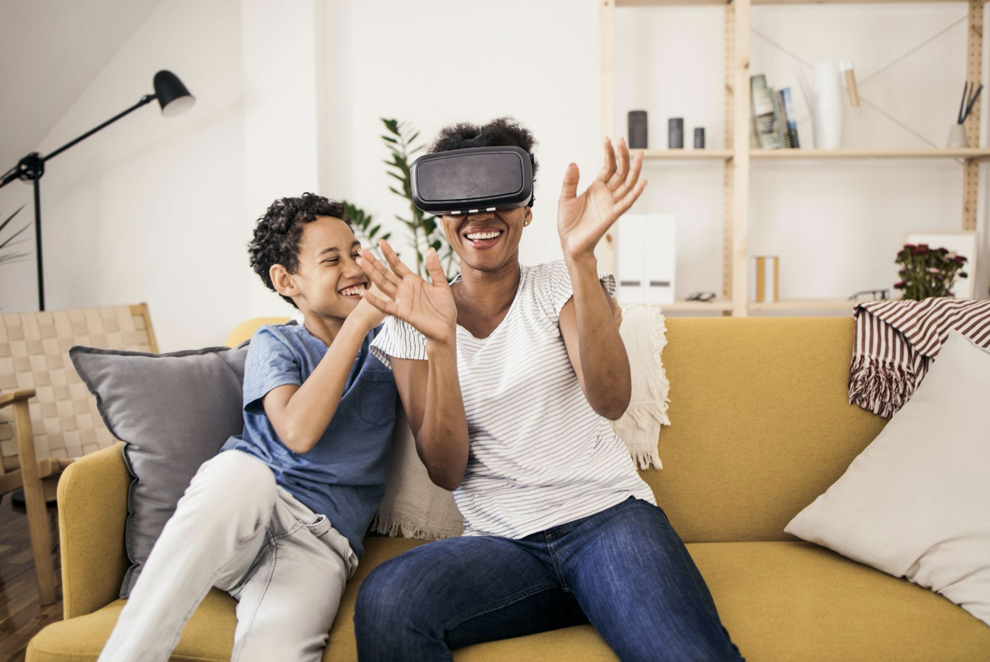 With an increased number of Virtual Reality (VR) headsets on the market and the technology making great improvements, now may be the time to get into the game or upgrade your older version. You can use VR for immersive gaming, educational experiences, exploration of places far away, and 3D design. This product requires doing your homework! You don't want to spend hundreds of dollars just to find out it doesn't work with your favorite games or your current console.
In addition to whether the headset works with a PC or a specific game console, you'll want to look at RAM size, screen resolution, the field of view, mobile versus tethered, comfort level, and response time. The use of external cameras and sensors to track motion is another essential feature for many gamers. Some will come with their own games and VR experiences, and others may require you to purchase a specific controller. 
The technology, variety, and look of electric fireplaces have come a long way! They are safer than wood fires, can help lower heating bills, and add to the ambiance and coziness of your home. With all the different varieties, it is easy to find one that works with your home, including wall-mounted, built-in, freestanding. or with mantels. You may also consider two-sided options that allow you to provide a fireplace for multiple rooms. 
Features to explore include electric log inserts, remote controls, touch screen panel, multicolor flames, sleep timer, voice control, and wifi or smart home connect. You'll also want to consider the ease and cost of installation. Do you already have an electric fireplace? Remote controllers can be attached to turn it into a smart one!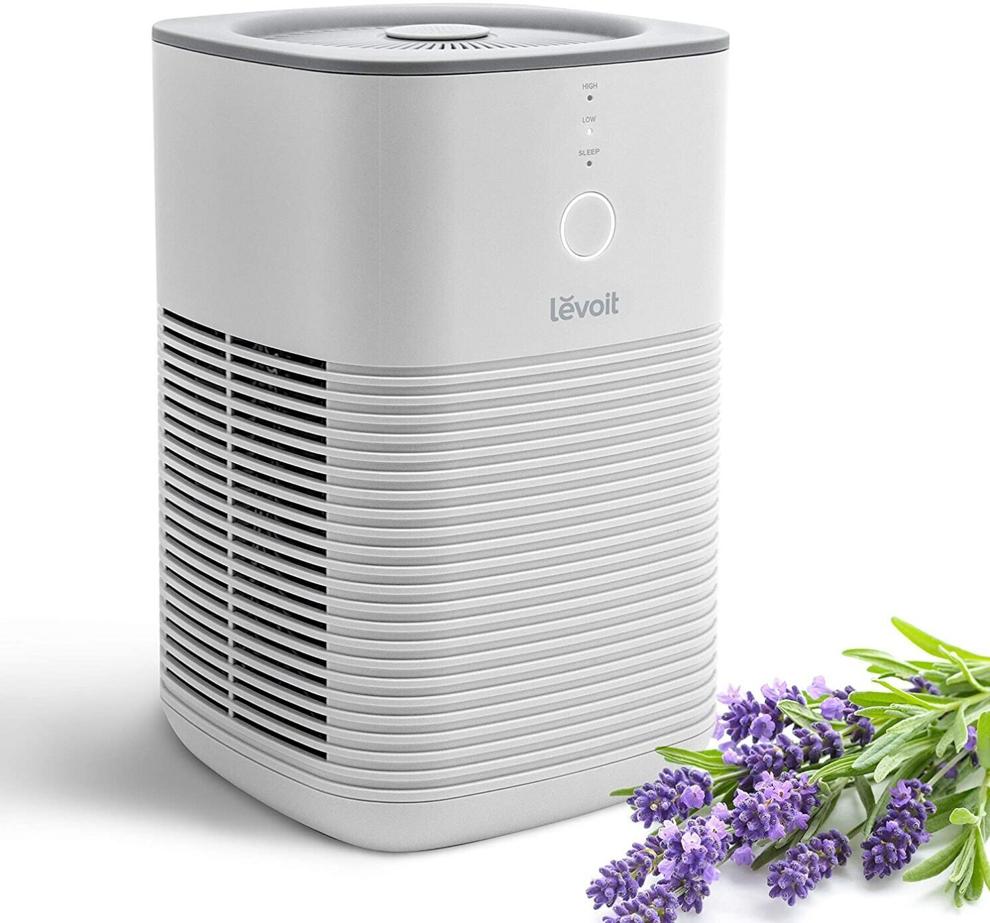 There are several reasons to consider purchasing an air purifier for your home. They can protect against germs and pollutants, adjust for high humidity or dryness, alleviate allergy symptoms, and protect your air from wildfire smoke. Consumer Reports recommends air purifiers with approved HEPA filters. 
Wondering what to look for? Consider the cost of replacement filters, ratings on noise, the size of the machine, if it can accommodate your room size, and portability. Higher-tech features include a programmable timer, remote control, and smart functions. Also, check CADR ratings and for Energy Star certification. 
Whatever new tech you are searching for in 2022, make sure to do your research to ensure you are getting the features you want with a great user experience! Not sure where to start? Gadget subscription boxeswill send you a new box of fun, tech items as often as you want and based on your experience level and interests.