Antony Starr Talks Superhero Training for 'The Boys'
Growing up in New Zealand, Antony Starr spent his days with the surf and Shodokan Aikido. That martial arts background came in handy when the actor starred in Banshee and shooting his role as The Homelander in Amazon's new hit superhero series The Boys. These days when he's not filming, he still gets out in the surf. So while a few more people may know his name, not much has changed.
Before The Boys
One of my first major roles back in New Zealand was in a drama series where I portrayed a rugby player. I didn't have a lot of time or resources to work out, but I wanted to get in as good of shape as possible, given how physically demanding the sport is. I haven't always played superfit guys, but I have always felt like staying in shape is crucial regardless of the role, especially when you're filming at weird hours for long days. So early on in my career, working out was rarely a required part of my jobs, but it was something I had to do to feel good.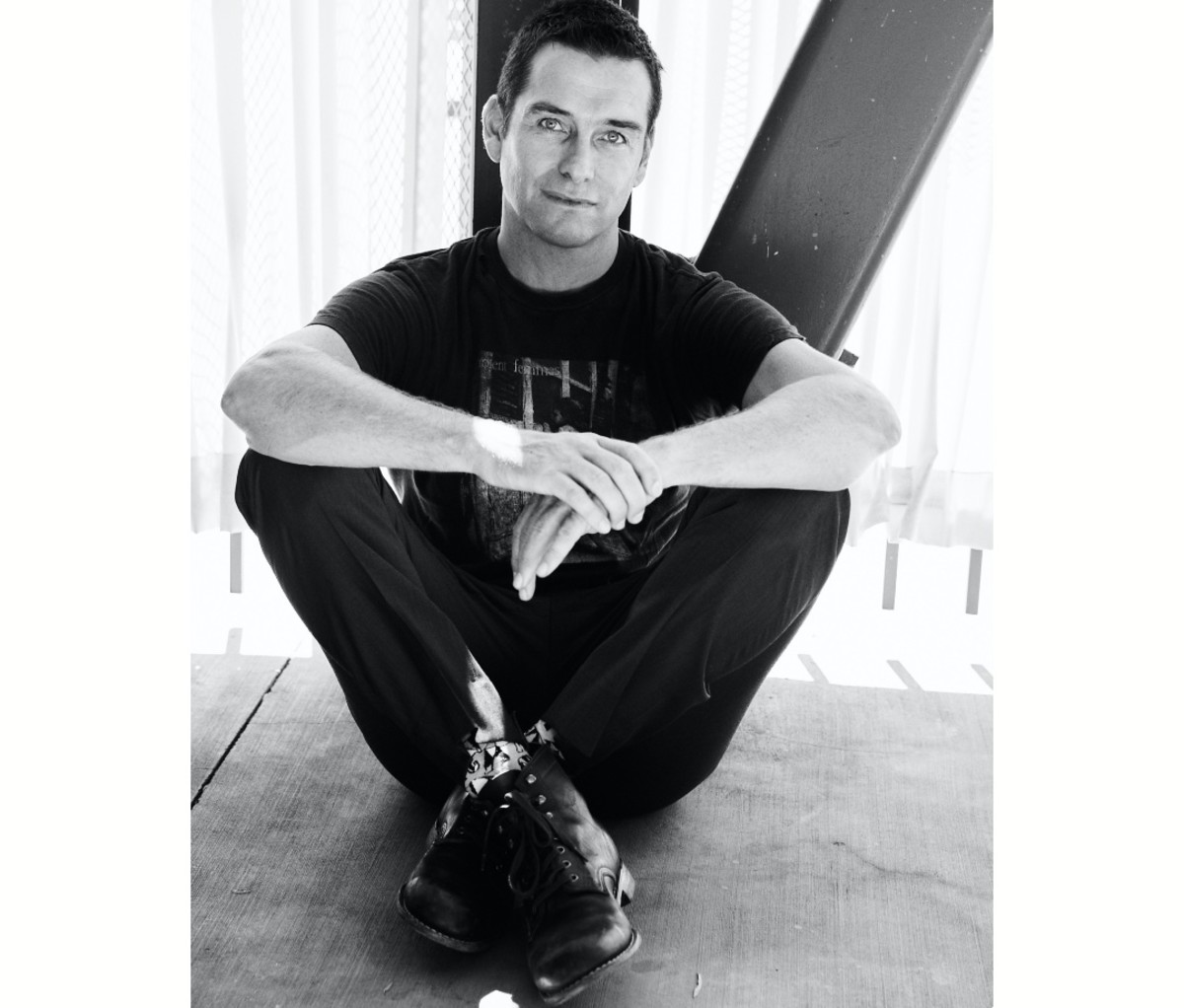 That changed when I got Banshee. The kind of fight sequences and stunts we did on that show were beyond anything I'd done before. The show became known for it, so we all pushed ourselves to the limit. The situation was intensified by the fact I was facing off with guys who are absolute monsters in real life. I consider myself spectacularly average when it comes to body types. I was lucky that I had a background in Shodokan Aikido, which I studied for around seven years or so. There was a lot that it brought to my ability to execute those moves…but getting knocked down and bruised up just ended up being part of the job.
"I consider myself spectacularly average when it comes to body types."
I got used to leaving set with aches and pains. I remember one scene in particular we shot over the course of two days; it ended up being cut into a five-minute fight sequence. My character was squaring up against an MMA fighter. I was completely rinsed at the end. I spent nights after in an ice bath, stretching, and doing body work.
Suited for the Job
I was intrigued by the idea of playing a superhero, but I was really interested by the characters in The Boys. They needed to find someone fast, because building the suits for the characters can take months. I shot a tape, sent it off, and got the gig. I didn't really know what I was getting into at the time.
I showed up pretty soon after to get a cast done for my suit, but the timing was unfortunate because I was coming off a movie in New Mexico that I'd dropped a lot of weight for. They scanned my body and started to craft it. I made the decision that I wanted to train up for the role, so they had to do a bit of adjusting later on.
I always stay in pretty reasonable shape, but I decided to use the six weeks I had leading up to filming to really get strong. I always find that I'm more productive at the gym when I have a certain goal I'm working toward, something specific that motivates me. I was training big and carb-loading. When I showed up to set I definitely had a different body from that first scan. The final suit that they crafted looked amazing.
On top of that, I learned pretty quick that filming with the suit on was its own special challenge, because it doesn't move easily. It feels like a suit of armor, because it's so rigid. Not only that but it wants to pull forward for whatever reason, especially in the shoulders, so you end up in this boomerang position. My neck, back ,and shoulders were all curved most of the time, so I had to put a lot of work into correcting that. Because the suit is so tight—there's no way you can fit a marble in there—I have to maintain the same kind of fitness throughout filming.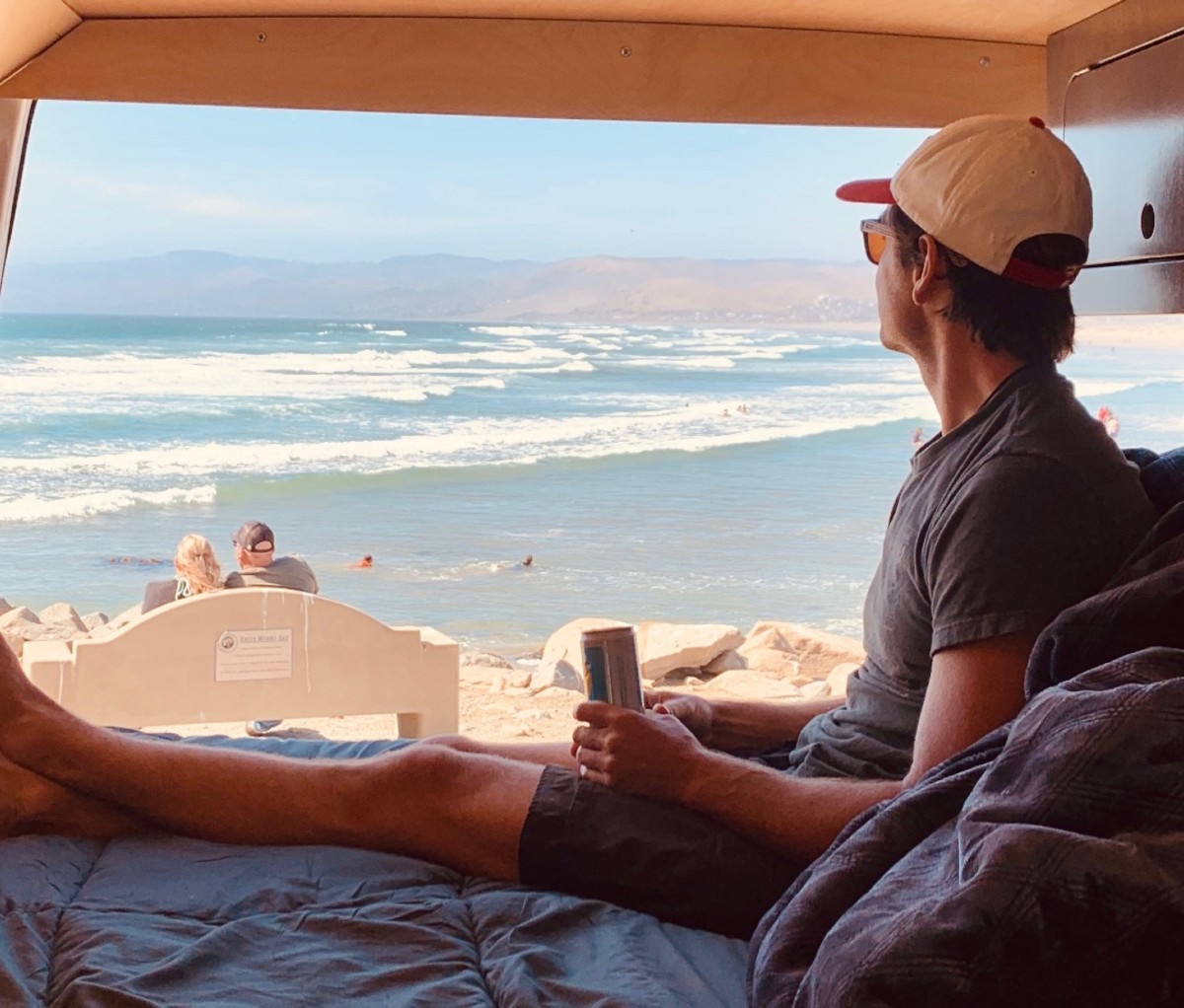 Going With the Flow
Going into the second season I was more in tune with what kind of preparation was necessary. I toned down the weight training and put a lot more emphasis on stretching and yoga. I've done yoga for years but ramping up the frequency leading up to production was incredibly helpful. The main goal is to be as flexible and limber as possible when I show up to Toronto where we film.
I've started a tradition when I travel for the shoots: I'll go into a second-hand store and try to find a good-condition bicycle. The last few times it's been a mountain bike, because I had a pretty bad fall off a road bike before filming our first season. I tore up my right side, which made putting on the suit all the more painful. I really enjoy cycling though. I don't think there's a better way to train up there for me. Toronto has some truly gorgeous routes, especially one that I take south down from the city to the lake. It's probably about 70 kilometers, and I do it at a pace where it takes me a few hours.
The beauty of biking is that it's not just great as an experience, it's also gentle on the body, which is what I need after days on sets. I don't need to pound the pavement with my legs that are already being punished quite a bit.
A Workout in the Waves
The other secret to me staying lean and flexible is surfing as much as possible. Back when I was a boy in New Zealand, I worked as a lifeguard at one of the beaches near where we lived. I remember seeing these guys out in the surf and wanting to be out there. My parents made me take a surf rescue course first. I'm grateful because I came out of it a much stronger swimmer, and once I finished I was allowed to get on the waves.
My relationship with the ocean just grew from there. My first surfboard was just a massive piece. It was cheap. It was big. And it was crazy easy to stand up on. The water was usually flat, but every now and then a squall would hit. There's a reason people fall in love with surfing, and it leads them into a life tangent where being on the waves is all they ever want to do. There' s just something special about the ability to interact with nature on a higher level while staying fit. The benefit it has on the mental state as well is incredible. On the fitness side, it's just amazing for your whole body, especially your back and shoulders. Those muscles have come in clutch on the set of The Boys—fighting against that suit.
These days I try to spend a lot of time out on the water, and it's nice to be able to say I'm doing it to get fit for the show. I bought a camper van at the start of the year, which was an incredible decision. I got a Dodge Sprinter, outfitted by this company down in San Diego called Vancraft. They're tremendous at kitting out campers for this specific purpose, and they all live that surf life. I bring my rescue dog Maxine and throw the boards in the back. Spending days driving up and down the coast just chasing the surf. There's no better way to spend a weekend.
The Boys is now streaming on Netflix

For access to exclusive gear videos, celebrity interviews, and more, subscribe on YouTube!