Inchcape in 'latter stages' Cooper BMW and Mini dealership disposals
Inchcape UK CEO James Brealey has asserted that his retail group remains "committed" to its BMW and Mini franchises after confirming it is in the latter stages of disposing of sites in the North East and Croydon.
The AM100 car retail PLC has revealed to AM that the process is underway to sell five of its Cooper BMW/MINI sites and a used car centre in the north east to Vertu Motors Group along with BMW/MINI Croydon to Marsh Wall, which trades as Berry BMW in Chiswick.
The sales in the north east will include BMW/MINI sites in Durham, Malton, Sunderland, Teesside and York, as well as the used car centre in York.
Inchcape expects that transactions to be completed next month.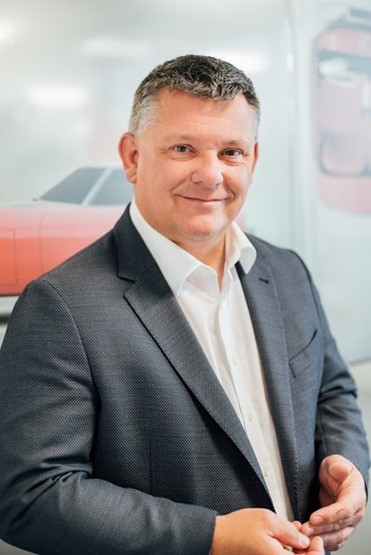 Brearley said: "These sites form a standalone business for us in the far north east of England and whilst we are satisfied with the performance of this business unit, we are not able to grow adjacently. We are always committed to speak to our colleagues first, and we have now done so.
"Vertu Motors is the most obvious choice of high-quality operator to develop the business going forward in this area.
"We are therefore confident that this transfer will be in the best interests of all parties especially those of the dedicated team of people that work within the business."
Vertu Motors confirmed that it was in discussions over the acquisition of "a number of BMW dealerships" following speculation that Inchcape is set to sell a number of sites last month.
Speaking to AM at the time, a spokesperson for Inchcape insisted that the PLC "does not comment on speculation".
Today commenting on the sale of BMW Croydon to Marsh Wall its earlier acquisition of the group's Thames Ditton franchise and the recent sale of the Tunbridge Wells BMW franchised to Arden Group, Brearley said: "The sale of our Croydon dealership forms the latter part of our structured withdrawal from greater London and the south east, and following on from the sale of the Thames Ditton site to Berry earlier this year, I know that this will be another positive acquisition for their business."
Brealey added: "BMW continues to be a long-term strategic partner for us and we are committed to our BMW businesses in East Anglia, Essex and the Thames Valley.
"Our priority for the UK retail business is to continue to maintain our strong performance for our OEM partners and to continue to provide our customers with excellent service both physically and digitally."
Inchcape has completed a string of car dealership disposals over the past 14 months.
The group, currently rolling out a global cost reduction exercise targeting £90m in annualised savings disposed of seven sites to Group 1 Automotive and Motorline for a combined sum of £21m in August last year.
This was followed by its £100m sale of Inchcape Fleet Solutions (IFS) to Toyota, last October.
In January this year Citygate Automotive confirmed its acquisition of Inchcape Retail's Volkswagen dealerships in West London and Twickenham and September saw the sale of Inchcape's Oldham Volkswagen car franchise to Swansway Garages, a month after AM revealed that Arden was poised to acquire its Cooper BMW and Mini car dealerships in Tunbridge Wells.
Back in August 2019 Brearley denied that there were plans to cut the group's UK retail portfolio by around a fifth, during an interview with AM, branding the suggestion as "speculation".