Profit Box and Chrysalis among latest exhibitors joining AM Live
Dealer training firm Profit Box and customer renewal solutions provider Chrysalis Loyalty are among the latest automotive industry firms to join the exhibitors list at Automotive Management Live Virtual.
The live, online event for car dealers and OEMs on January 20 and 21 will include more than 18 topical presentations by motor industry experts, plus two 'halls' of exhibitors' virtual booths where dealers can explore the latest technology and research at their disposal.

Exhibitors already at Automotive Management Live Virtual event also include Arena Group, Book My Garage, CitNow, JudgeService and Reputation.com, and all virtual booths will have staff who can answer questions and enter private one-to-one chats.
AM LIve Virtual, held in partnership with the National Franchised Dealer Association and headline sponsor RAPID RTC, is open only to OEMs and motor retailers, and advance registration is required in order to access the seminars and exhibition halls on January 20 and 21.
Once registered, log-in details will be emailed direct. This login will give access to both live days plus provides 'on-demand' access to all presentations for 28 days after the live show has finished.

The event is accessible from desktop, mobile and tablet devices on the following browsers: Google Chrome, Safari, Firefox and Edge.
At exhibitors' enhanced interactive stands you can download pdfs of information, watch videos and chat directly with that supplier's staff via text chat, voice or video call.
You won't miss anything during the day as pop-up boxes will alert you when the live seminars are about to start, giving you plenty of time to join the sessions. And the navigation bar allows you to instantly access any part of the show.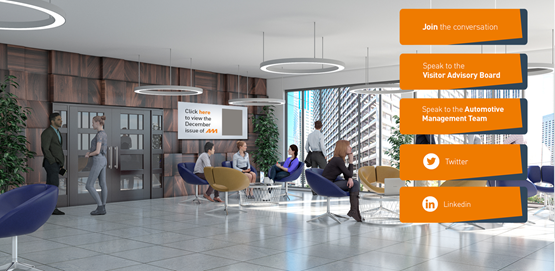 Four great reasons for dealers to log in to Automotive Management Live Virtual
Prepare your business for a prosperous 2021 by understanding how your teams can engage customers better, convert more enquiries into sales and build a more profitable aftersales parc.
Come together to learn from your peers and discuss future challenges and solutions with your motor retail community.
Discover the latest efficiency-driving opportunities presented by innovative and technology-related solutions.
Find fresh thinking and new ideas to manage your dealerships and teams from some of the most successful motor retailers of this era.