Royal Enfield Meteor 350 long term review, first report
It is one thing for a motorcycle to impress during a quick test and another for it to do so when you spend more time with it. The Royal Enfield Meteor 350 is one such motorcycle that left a mark; to say I was eagerly looking forward to see it join our fleet would be an understatement.
This excitement is actually a little uncanny in my case, because I was never really a fan of Royal Enfields. I found them unrefined, unenjoyable and pointless for the asking price. That changed after riding the new 650 Twins and, truth be told, I have newfound admiration and expectations from all REs. With the Meteor 350 too, I'm itching to see what the ownership experience is going to be like.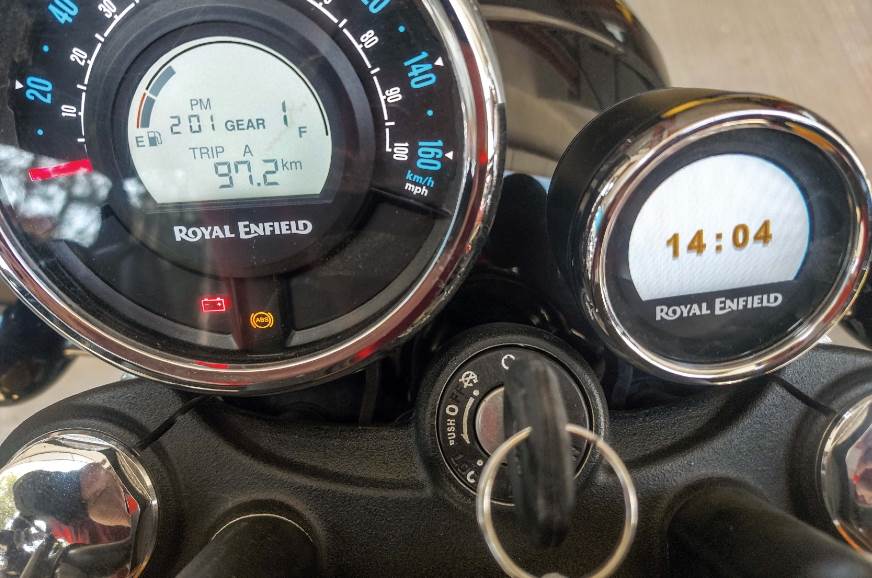 The clock on the tripper screen is falling out of sync with the one on the main cluster.
The bright yellow Meteor that you see on this page has been raking in the miles ever since it entered our fleet. Over the past month, it has engaged in a comparison battle with the Honda H'ness CB350 and the Benelli Imperiale 400, which it managed to win. Besides that, the Meteor has mainly been doing duty as my daily rider, either for trips to the office and the shops, or for leisure rides in and around the city. And with each passing kilometre, I've begun to grow fond of the motorcycle. Yes, yes, I hear you say that it may be mere infatuation, but that is exactly the point of me keeping it as my long term motorcycle. The test lies in finding out if Royal Enfield has injected something special to keep a traditionally non-RE person like me hooked. After all, I'm someone who'll jump at the smallest chance of riding a fast machine. The Meteor, on the other hand, is all about relaxed riding and I have to admit I'm enjoying it, much to my surprise.
LED ring around the headlamp isn't bright enough to be seen clearly in daylight.
The other bit about the motorcycle that, not only me, but everyone else in the team loves is the styling. We've got the Meteor in the Fireball variant, and popular opinion is that it looks better than the other, higher-spec Stellar and Supernova variants. I couldn't agree more, going by the number of eyeballs this yellow motorcycle attracts on an everyday basis. There've been times when random strangers have pulled up next to me at a traffic light to give me an appreciative thumbs up after checking it out. I won't deny it adds to the special feeling of owning a motorcycle that's new to the market.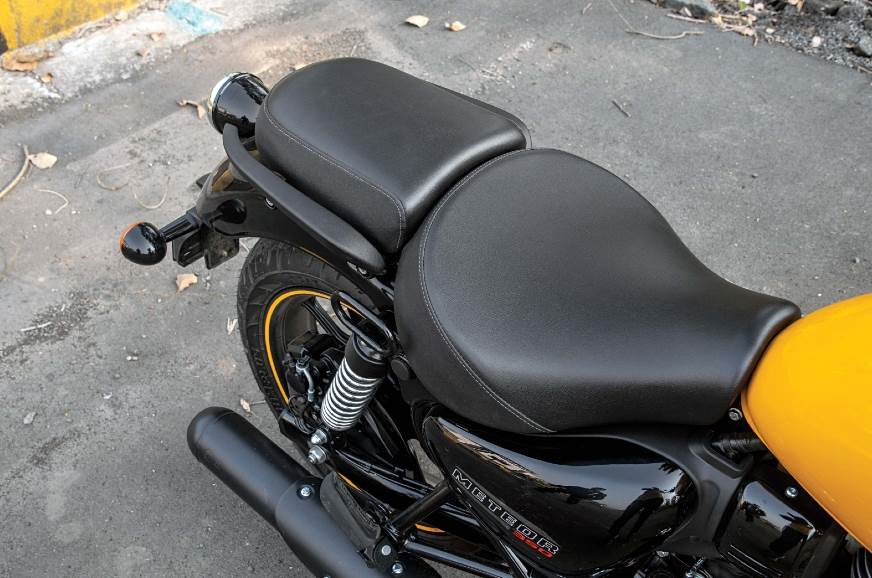 This is one of the best seats on an Indian motorcycle.
With winter setting in and a lovely nip in the air, the allure of riding a motorcycle down an open highway is too hard to resist. So it goes without saying that I've got at least one interstate trip planned to test the Meteor's 'Cruise Easy' tagline. Will it live up to it? I'm as keen as you to find out.