Toyota Rav4 plug-in hybrid to arrive in Spring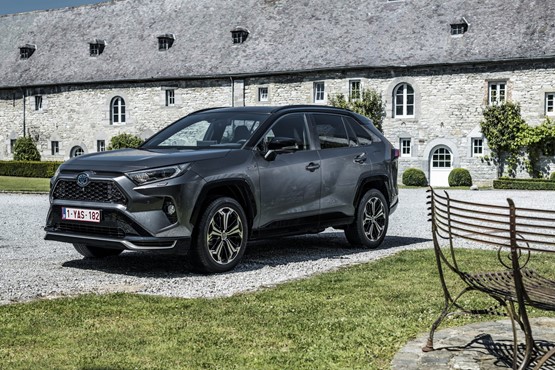 Toyota has confirmed the new plug-in hybrid version of its Rav4 SUV will arrive in UK dealerships in Spring.
Boasting a 306PS power output, the plug-in hybrid model will be the flagship of the Rav4 range.
It offers CO2 emissions of 22g/km and a zero-emission range of 46 miles. The new Rav4 plug-in hybrid is expected to attract a high proportion of fleet customers looking for a vehicle with low BIK tax.
Officially, fuel consumption is rated at 282.5mpg.
Alongside its electric motor, the Rav4 plug-in hybrid uses a 2.5-litre petrol engine to ensures longer journeys can be completed with ease.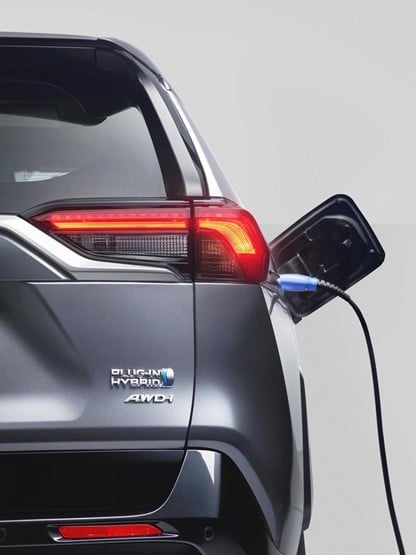 The battery has an 18kWh capacity and can be recharged in 2.5 hours using a 230V/32A connection.
It will come with Toyota's AWD-i electric all-wheel-drive system as standard. Toyota says the car will be able to accelerate from 0-62mph in six seconds and will provide "best in class fuel economy and emissions".
Sitting at the top of the range, the RAV4 plug-in hybrid follows the footsteps of the Prius plug-in hybrid and draws on 20 years of Toyota's hybrid development.
Final specifications and prices have not yet been confirmed but the car is expected to carry a premium above the £34,280 that the current Rav4 AWD costs.