Toyota to enter compact SUV segment with Yaris Cross

9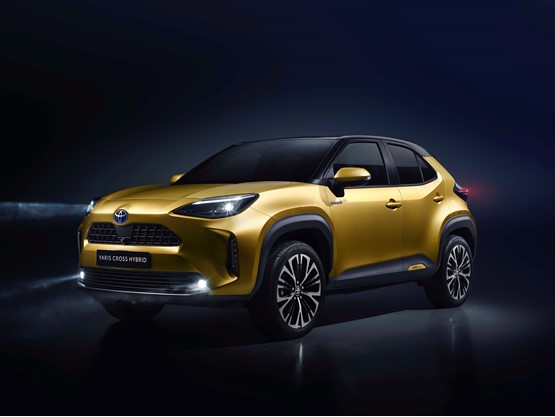 Toyota has revealed it will introduce an all-new model, the Yaris Cross, in the popular compact SUV segment.
It will compete alongside top-selling models like the Nissan Juke, Renault Captur and the new Ford Puma.
In keeping with Toyota's hybrid focus, the new model uses a petrol-hybrid powertrain to boost efficiency and performance.
Final homologation is still pending but Toyota says the Yaris Cross will emit from 120g/km of CO2.
Unlike most cars in the segment, the Yaris Cross will be offered with all-wheel-drive. Toyota says it designed the car to be used both in the city and off-road.
As a member of the Yaris family, Yaris Cross is constructed on Toyota's new GA-B compact car platform. Essentially, it borrows bits from the new Corolla and RAV4, meaning the new platform should provide greater driver engagement and refinement.
Powering the Yaris Cross is a new 1.5-litre petrol engine, which can also be found in the new Yaris. It develops 116PS and has the capability to run on battery-power only for short periods.
Toyota says the powertrain has been tuned to provide a responsive power delivery, making it more fun to drive.
Yaris Cross has the same 2,560mm wheelbase as the new Yaris hatchback, but is 240mm longer overall, with 60mm added to the front overhang and 180mm to the rear, securing more interior space. The ground clearance is 30mm higher and the vehicle is taller and wider overall – by 90 and 20mm respectively.
Toyota expects to produce more than 150,000 Yaris Cross a year at the TMMF Onnaing factory, near Valenciennes in France, and achieve a B-SUV segment share of more than 8%.
Prices and specifications are yet to be revealed but the new model will be officially launched in 2021.